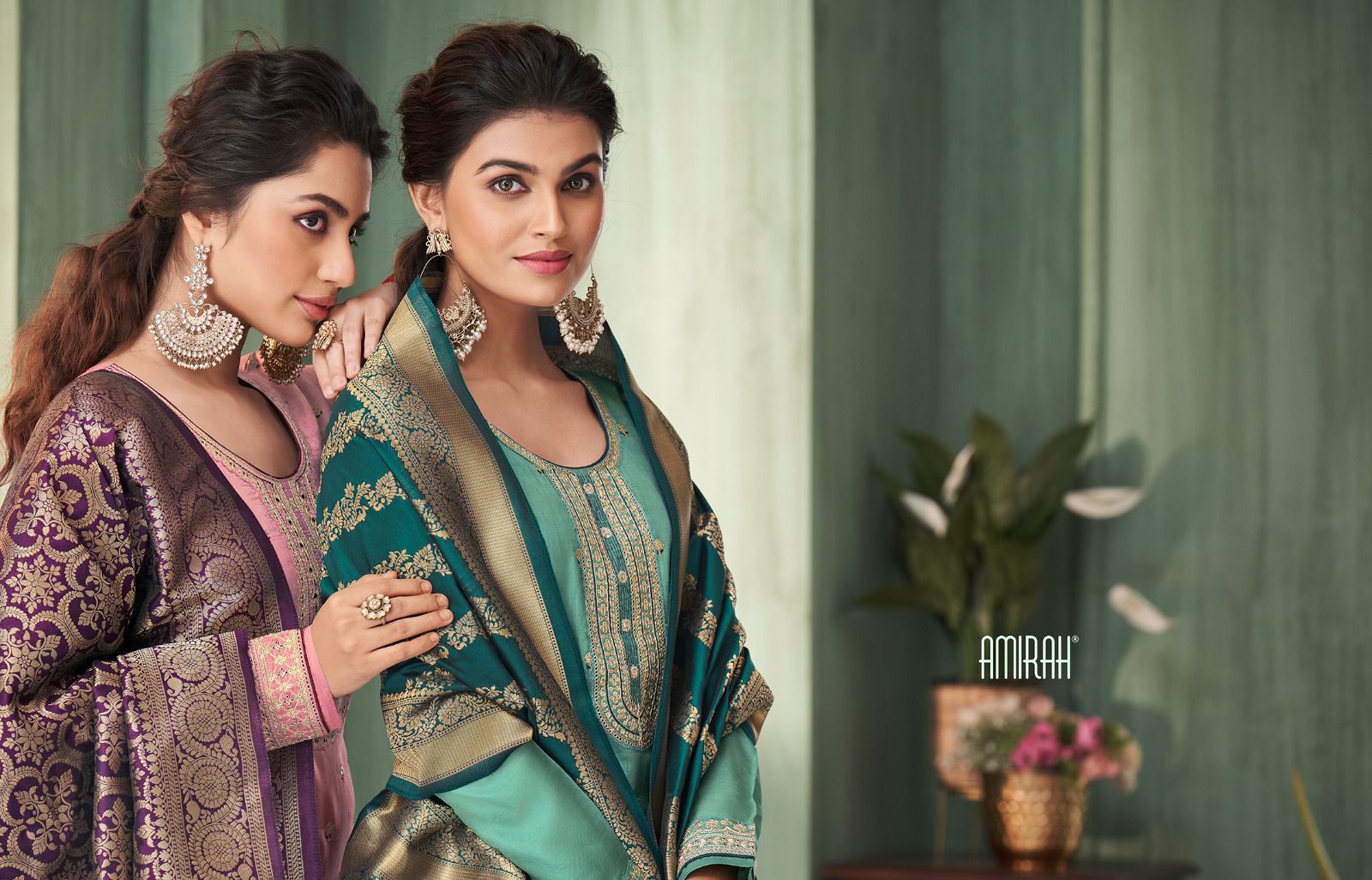 Salwar Suits are the traditional garments of South Asian cultures. Since its origin, the trend of salwar suits has evolved dynamically, ranging from regional to folk costumes, to the stylish and chic contemporary designs of today. The use of Salwar suits is still an imperative part of many cultures, specifically in India and its surrounding countries.
This three-piece apparel consists of a salwar, kameez/shirt, and a dupatta. The salwar is a loose, baggy pant with a drawstring elastic band or drawstring at the waist level. The drawstrings may be decorated with a tassel and may sometimes contain fancy embroidery work on the waist and legs. The salwar is usually paired with a long, flowing, and loose fitting kameez, which is a tunic-style top with either small buttons, zipper, or closures on the right side. A dupatta scarf is additionally bundled with the kameez and folded over the arm or hung around the neck to complete the ensemble.
Salwar suits have adapted to time, with different fabrics and designs used to create distinct looks and shapes. When stemmed from traditions, Salwar suits have generally been made of comfortable and breathable cottons. As the trend has become more evolved and contemporary, silk, organza, crepes, linens, and even synthetics are being utilized as well.
Due to the versatility of the salwar suits, they are adored across all ages and adopted for different occasions. Furthermore, the mix and match of fabrics, colors, and intricate designs add a layer of individuality in the selection process. Salwar Suits are available in many vibrant colors, patterns and embroidery work, allowing for personalization to express individual style.
The popularity of salwar suits still remains a prominent presence in fashion culture and continues to flourish. As this trend continues to sustain its presence, the love for Salwar Suits across all cultures will remain firmly in place; an ever-lasting, unaltered force in the fashion industry.
Showing 1 to 1 of 1 (1 Pages)